PRESS RELEASE
Stockholm 22-06-07
Boards Impact Forum is expanding and establishing a partnership with the board network Styrelsekraft – Women on Boards.
Boards Impact Forum and Styrelsekraft – Women on Boards today announce their partnership agreement, expanding the collaboration to include board members from Styrelsekraft to join Boards Impact Forum. The ambition with the partnership agreement is to increase the service to Styrelsekraft members, with more insight in sustainability and climate change, and as a result gain more sustainability competent board members and expand the impact into more board rooms and make more Nordic businesses sustainable and differentiating.

Styrelsekraft – Women on Boards, is a nationwide board network for qualified female management and board competence. The purpose is to actively contribute to increasing the share of women on Swedish company boards and thereby contribute to increased profitability and more sustainable business.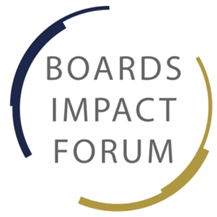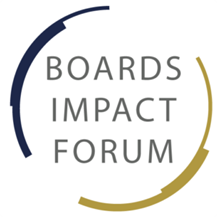 Boards Impact Forum is the Nordic Chapter of the Climate Governance Initiative in collaboration with World Economic Forum, with a purpose to engage board directors in Nordics and internationally to accelerate climate actions and innovation for more sustainable business and a sustainable world.
"We are glad to be partnering with Boards Impact Forum and add an important service to our members. This will help our members of female leaders to further strengthen their competence in sustainability and climate action and increase their differentiation and value add at boards" – Cecilia Seddigh, Chair Styrelsekraft
Boards Impact Forum is proud to be partnering with several Nordic board networks including Boardman, Danish Board Network, Directors Institute Finland, Norwegian Institute of Directors, Scandinavian Executive Institute, Swedish Academy of Board Directors and now also Styrelsekraft.
"I am delighted to welcome Styrelsekraft as partner and see our important initiative expand into the largest female board network in Sweden. The value of diverse boards, and adding more female board members, is proven to increase the sustainability and financial results of businesses" – Liselotte Engstam, Chair Boards Impact Forum
For media enquiries, please contact:
Cecilia Widebäck West, Operations Director at Boards Impact Forum
+46 708 849381
cecilia.widewest@boardsimpactforum.com
To learn more about Styrelsekraft – Women on Boards
Learn more about Styrelsekraft – Women on Boards at styrelsekraft.se
To learn more and join Boards Impact Forum
Upcoming Board Member Peer exchanges Virtual Peer-Exchanges
Upcoming webinars at Boards Impact Forum Our Events – Boards Impact Forum
Join as a member or to receive the newsletter Join the Forum – Boards Impact Forum