PRESS RELEASE
Stockholm 23-04–26
Boards Impact Forum, the Nordic Chapter of the Climate Governance Initiative in collaboration with World Economic Forum, is announcing a strengthening of its Governing Boards with experienced NED Bente Sollid Storehaug.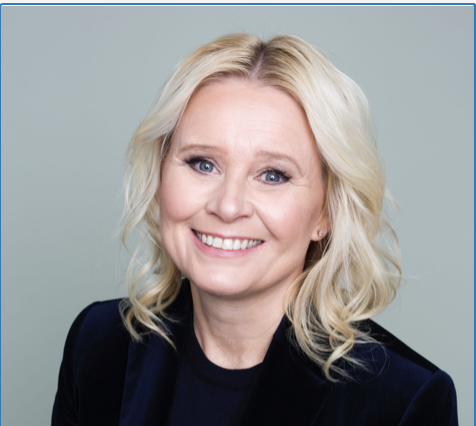 Boards Impact Forum's purpose is to engage board directors in Nordics and internationally to accelerate sustainability,climate actions and innovation for more sustainable business and a sustainable world.
Bente Sollid Storehaug strengthens the governing board with extensive board experience increasing value creation on both listed and private companies, experience in fundraising, and strong background in digital innovation and academic training experiences.
Bente currently works as Chair Placewise Group and Ocean Visioneering, NED Polaris Media, Nortel, Questback, Europris, Lumi Gruppen, Motor Gruppen, Orgbrain and Increo.
" We are delighted to welcome Bente to Boards Impact Forums Governing Board strengthen our reach to Norwegian Chairs and Board Members, strengthen our fundraising efforts and guide our sharing on the usage of digital as a sustainability and climate innovation enabler" — Liselotte Engstam, Chair Boards Impact Forum
Boards Impact Forum is proud to be partnering with several board organizations including Boardman, Danish Board Network, Digoshen Board Community, Directors Institute Finland, INSEAD Corporate Governance Institute, Norwegian Institute of Directors, Scandinavian Executive Institute, Styrelsekraft, Swedish Academy of Board Directors and be supported by DLA Piper and hosted by Next Agents.
Find the Pressrelease here
——-
Bente will be joining Boards Impact Forums next Webinar and Peer Exchange on May 4th at 8-9.30 and provide her NED comments to the academic research of boards preparedness, actions and contribution to corporate renewal performed by Boards Impact Forum, INSEAD, KTH Royal Institute of Technology and Digoshen. Take the Survey and join the Webinar here;
For media enquiries, please contact:
Liselotte Engstam, Chair Boards Impact Forum
boardsimpactforum.com/contact/
About Boards Impact Forum
Learn more about Boards Impact Forum at BoardsImpactForum.com