Innovative Nordic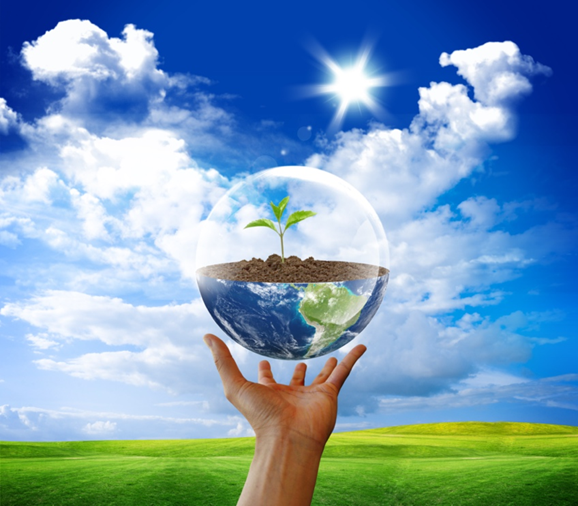 Of Europes 5 most Innovative Countries, top three are from Nordics; Sweden, Finland and Denmark
Lets make sure that Nordic Boards continue to use the innovation capacity and digital lifelong learning capabilities to drive the important sustainability and climate action agenda. Use the ability to come together.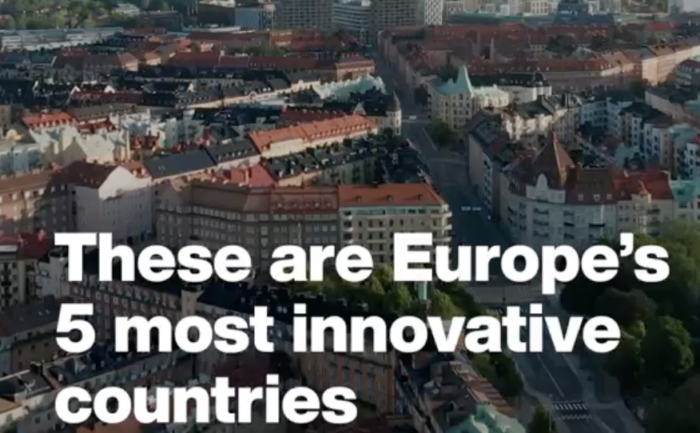 See the summarising video at World Economic Forums LinkedIn Post about Europes 5 most innovative countries
Sustainable Leadership – What Can we Learn from the Nordics
The recent 2023 Nordic Innovation Summit held in Seattle was held under the theme of Sustainability, where the former Executive of Microsoft, now Chair of Digital.ai, shared his perspectives on Sustainable Leadership – What we can learn from the Nordics.
What the World Can Learn from Nordic Boards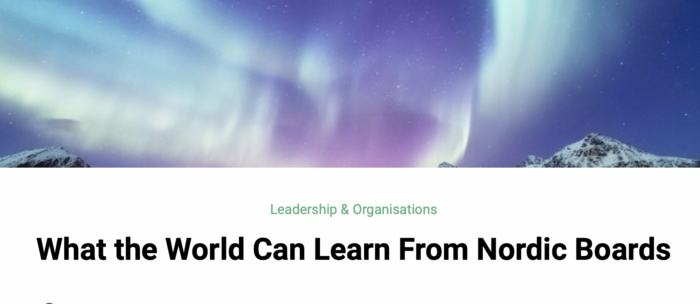 Nordic Boards are generally proactive, engaged and democratic, which make them well-placed to deal with today's increasingly complex operating environments, as found in the academic article at INSEAD, co-written by INSEAD Professor Stanislav Shekshnia and Boards Impact Forum Chair Liselotte Engstam and Board Member Steen Buchreitz Jensen, "What the world can learn from Nordic Boards".
Nordic Innovation Summit 2023 – theme Sustainability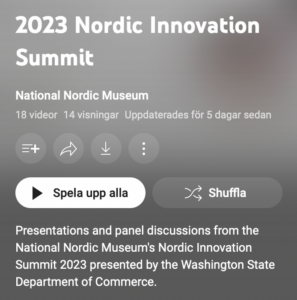 And see the full inspiring 2023 Nordic Innovation Summit with the theme Sustainability co-led by Boards Impact Forum Strategic Advisory Boards member, Chair and NED Birger Steen; The 2023 Nordic Innovation Summit Playlist
including among several presentations insights as
Cradle to Cradle: Long and Multiple Lives for the Most Beautiful Entertainment Products by Juha Christensen, Chair Bang Olufsen and Vice Chair Netcompany
"Sustaining Sustainability in the Energy Industry" by Neste US President Chris Cooper,
"No green without digital " by Nishant Batra Chief Strategy and Technology Officer at Nokia
The Boards Crucial role in driving Sustainability business transformation
The board has a crucial role in driving sustainability. IMD led by Professor Knut Haanaes has recently shared Board Sustainability toolkits relevant for boards, including
Toolkit 1 – How to make the business case for Sustainability Strategy – on why you need a business case and how to build it
Toolkit 2 – ESG is not Woke – and its different from Sustainability – ESG is an outside in risk management and investment framwork, sustainability is an inside-out focus of what impact the company has on society and planet.
Toolkit 3 – Reframing Sustainability from Risk to Opportunity – a too risk-focused mindset could prevent businesses from developing the ambitious strategies they need to capitalize on the opportunities of sustainability.
Toolkit 4 – The Crucial Role of the Board in driving Sustainabile Business Transformation – boards needs to expand their knowledge and expertise, add value through strategic reflection and finding the right governance model.
Coming events and join Boards Impact Forum
Join the upcoming Online Sustainability Board Program Aug 1-24 and the related Dilemma based Peer Exchanges isn August 16 and August 24 at 8-9.30. Join the Webinar and Peer Exchange on ESG Pulse together with INSEAD, BCG and Heidrick and Struggles.
Find the upcoming events at Boards Impact Forum Our Events – Boards Impact Forum
Find upcoming events at Climate Governance Initiative in collboration with World Economic Forum
Join as a member or receive the newsletter Join the Forum – Boards Impact Forum
Boards Impact Forum is grateful for our partners including the hosting partner Next Agents, Digoshen and the majority of Nordic Board Networks. Consider supporting us as partner and contact us to learn more.