Businesses are increasingly being faced with many challenges, including geopolitical issues, rapid societal changes, and climate-related disasters. 
The United Nations Climate Summit COP27 will run November 6-18 2022 in Egypt, and bring together delegates from governments and businesses around the world to negotiate global goals and actions needed for tackling one of the biggest challenge of our time Climate Change.   
There are increasing expectations from both investors and society for boards and businesses to ensure the longevity of our businesses and our planet.
Board Directors and Business leaders have a critical role to play in managing the climate action in businesses and beyond.
Find some resources and pointers intended to support Non -Executive Board Directors in understanding COP27, as well as actions required. 
Reading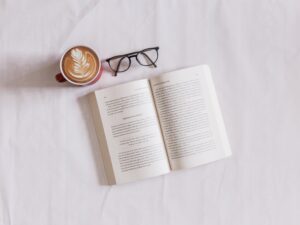 Find this guide for Board of Directors by Climate Governance Initiative (CGI) in collaboration with World Economic Forum on what you need to know and act upon. Read it and share it with you board colleagues and your network.
Briefing for Independent Board Directors about COP27 
A complementary summary from World Economic Forum on COP27 and Why it matters 
More than 1000 leaders shared, to the world leaders at COP27, an open letter
And seven leaders outlined what's needed now for climate action ahead of COP27 
Make sure to follow the World Economic Forums Coverage of COP27
Follow our Continuously updated Intelligence Guide on Board Sustainability, Climate Governance and ESG
United Nations Climate Change COP27 Website

Events & Webinars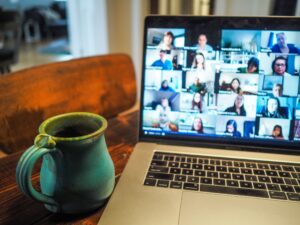 Many organisation will share insights that is being debated and solutions shared to move us forward, as for example
November 6, at 10 CET COP27 Opening Ceremony
November 7, at 11.15 CET COP27 World Leaders Summit
November 7, at 8 -9 CET Boards Impact Forum Webinar on Purpose, Motivation and Remuneration as Sustainability Business Drivers

November 8, at 8.45 -10 CET you can listen to a Panel of global leaders from the First Mover Coalition from WEF 
November 15, at 10.15-11.30 CET, European Bank for Reconstruction & Development planning for sharing about Accelerating transition by closing the climate governance gap  
November 23, at 20.15-21.25 CET, Chapter Zero New Zealand Directors Lens on COP 27
Here you find the COP 27 Program from McKinsey , the COP27 Program from Deloitte for the full week 
Follow Daily Broadcasts from COP27 by We don't have time 
Recordings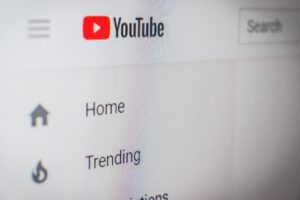 You can see some recordings via
Boards Impact Forums COP27 Playlist (some being continuously updated)  
Engage and Act 
Most critical is for all of us board members to act and collaborate.
You can find a structure and inspiration to help you get going via this Radical Climate Collaboration Guide produced by a group of organisations including Race to Zero , Leaders Quests and more. In summary they share seven steps to help you to move into action;
Play your role – what do you need to do as board member vs board colleagues and management?
Find necessary allies – who can be your allies, within the board, within management, as advisors from auditors or technology partners, with customers and investors, or in board networks as Boards Impact Forum?
Build collective power – who can bring what in terms of insights, the need, the money, solutions, followers, within the board, in management or from partners?
Work your differencies – find way to work through challenges from Ambitions to Actions, can you bring in more diverse voices?
Discover way forward – ensure rapid, iterative experimentation, does the board have a way to advice and govern also innovations?
Share hopeful stories – find ways to fill your purpose with engaging stories that motivates all collaborators, what stores does your board share?
Care for yourself – take care of your self, where do you find energy and support, how do you stay persistent , can you find colleagues in networks w similar challenges?
Do consider to join Boards Impact Forum for increased insights and collaboration.
For those of you who are Chairs, find insights an inspiration in the guides The Chairpersons perspective: Shaping the boards strategic direction on climate and The Chairpersons Guide to a Just Transition
Find more insights via Board Resources from Climate Governance Initiative and its Chapters
Also artwork can be inspire action and art producers are also working on the Climate Change agenda, as summarised here What does Sustainability mean for the art world
Coming events and join Boards Impact Forum
Upcoming webinars at Boards Impact Forum Our Events – Boards Impact Forum
Join as a member or to receive the newsletter Join the Forum – Boards Impact Forum