Event 2: March 22nd, 18:00-19:00 (CET)
The importance of chairs is increasing in a more demanding and complex world. Hosted by the Boards Impact Forum in collaboration with INSEAD Corporate Governance Centre, the webinar will explore the emergence of new board practices to support the climate transition and increase value creation based on latest academic research on Nordic and European chair practices, and insights shared by experienced Nordic Chairs. Ensuing the topic introduction by Stanislav Shekshnia, INSEAD Professor, there will be a facilitated discussion with a panel of top-level Nordic Chairs and NEDs.
Focus on Climate Governance Principles 1,2,3. Session held in English.
Speakers:

Professor Stanislav Shekshnia, INSEAD, Senior Partner, Ward Howell
Asthildur Otharsdottir, Chair Marel, Frumtak Ventures, Board Member University of Iceland
Jan Wareby, Chair RISE, NED at EKN, Tobii, Gapwaves, Imsys Technologies, Defentry, Scandinaviant Stor Technologes, Agapi Boating
Jakob Stengel, Chair Danish Board Network, Managing Partner Case Rose/Intersearch
Pia Gideon, Chair Klovern, Qlucore, ActionAid, NED Apoteket, Metria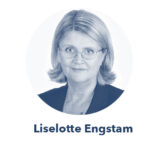 Facilitated by Liselotte Engstam, Chair at Boards Impact Forum, FCG Group, NED at TietoEvry, Zalaris, Transtema, S-Group, IMIT, IDN